Stylized Anatomy
In this course, you will learn the theory and techniques behind sculpting stylized anatomy for character modeling. Using Jinx from the Arcane series as a reference, you will learn how to create an accurate 3D model. Ana Carolina will guide you through the process of creating crisp stylized features, with a focus on the facial features of your character. By the end of the course, you will have the skills to create your own stylized characters and polish their features using ZBrush and Photoshop.
Curriculum

Available in days

days after you enroll

Stylized Anatomy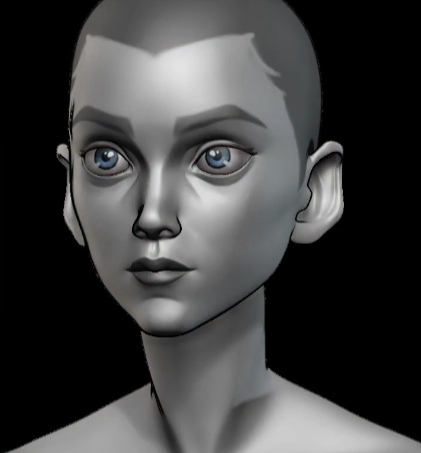 Course content

This course is all about learning how to sculpt stylized characters using ZBrush, and it's designed to help you create characters with simplified, yet accurate anatomy and polished facial features that are sure to capture your audience's attention.
Through the course, you'll explore what makes stylized characters so appealing, and learn how to break down references in 2D before starting your 3D sculpt. You'll also discover how to balance body curves, block out anatomy with deformers, and avoid creating lumpy sculpts.
You will learn some helpful tips and tricks, including using the right brushes for stylization, sculpting stylized facial features, and mastering ZBrush tools to easily work on the geometry to achieve your desired style. You'll also learn how to use ZBrush spotlight, sculpt ears for stylized characters, apply polygroups and masking techniques, and use ZBrush render filters.
By the end of the course, you'll have the confidence to create your own stylized characters that are both unique and visually stunning.

Get the 3D Class Pass and get access to live weekly workshops, +100 hours of course content and more

Featured Products
Showcase other available courses, bundles, and coaching products you're selling with the Featured Products block to provide alternatives to visitors who may not be interested in this specific product.

Check your inbox to confirm your subscription