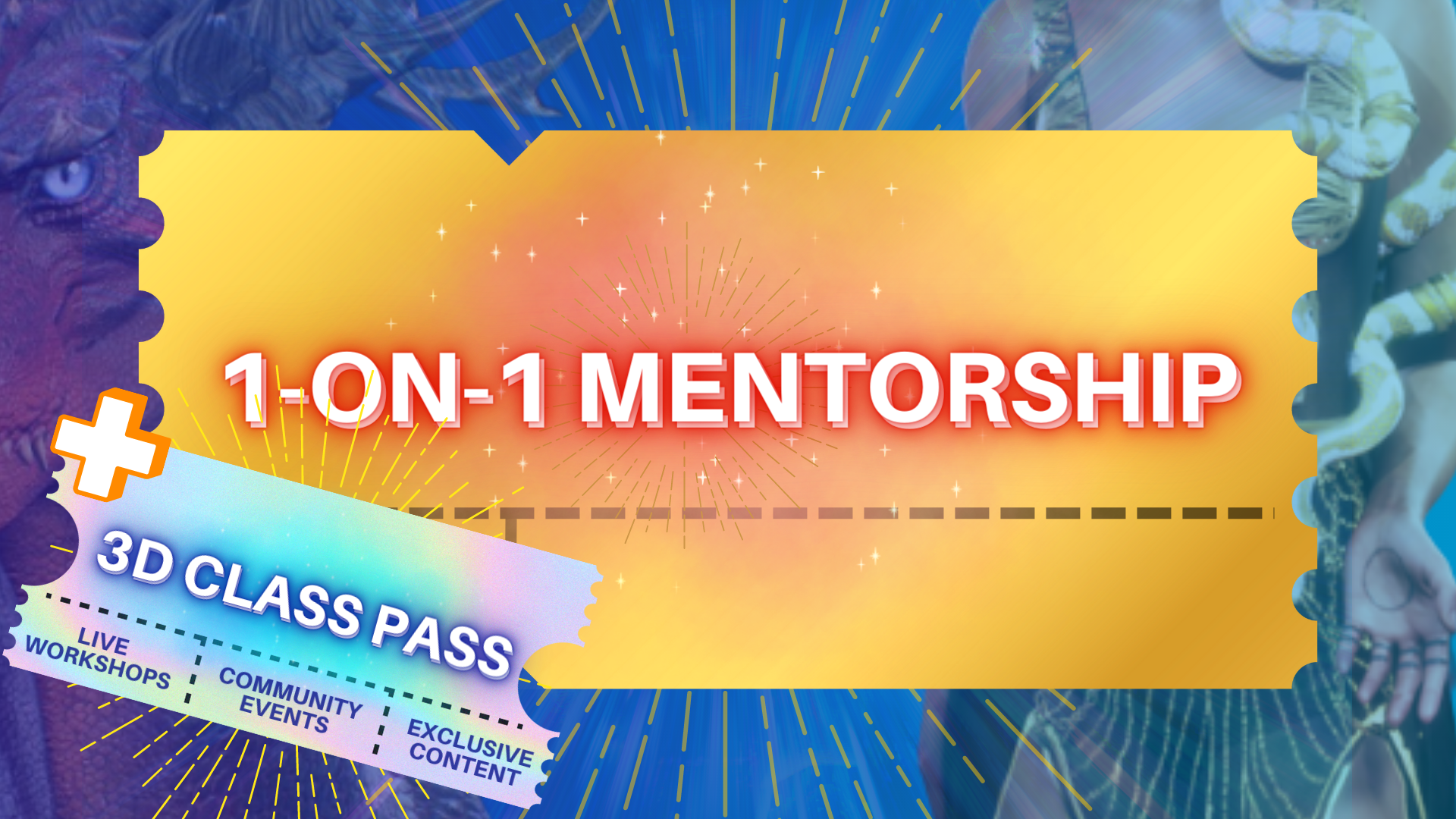 Become the 3D Artist you always wanted to be


For any upcoming artist, guidance and feedback from a more experienced professional is essential for career growth. Ana Carolina is a 3D artist who offers mentorship to students and young artists, providing them with the feedback they need to improve their skills and portfolio.
This mentorship offers access to a variety of tools and techniques, as well as constructive feedback and guidance from Ana Carolina. This helps artists to develop their skills and grow their creative practice.
The program also provides a supportive community of artists, which can help participants to further their career in sculpture.

Includes the 3D Class Pass for FREE
Need a little help pushing your art career to the next level?
Looking for someone to help hold you accountable, grow your discipline, and keep you focused?
What each meeting looks like:
45-Minute Private Session
Flexible schedule, choose your meeting times from a list
Weekends and Weekdays, Morning, Afternoon and Night Options


Fully Personalized Curriculum 
Software and Art Demos
Tutoring
Detailed Art Critiques
Tailored Advice
Portfolio Reviews
Career 
Resume and Job Application Support
Networking, Social Media and Marketing Strategy
Confidence, Discipline, and Mindset
Action Items for in between sessions
Think of it as homework!
Regular Check-Ins
I will check on your progress via text chat
Full messaging access with me
Ask questions, get tips, etc!
Full Access to our Discord Mentorship Server
Get your own channel
Critique Channels
Industry News
Career Advice
Tutorials & Resources
And More!
Get an invite to our exclusive (and fun) networking event!
Access to our Weekly Group 3D Sculpting Workshop (Wednesdays, 5pm CST)
Get Voting Power
Help decide what the next group workshop will be about!
Extras:
Early access to art, video content, and future tutorials
Mentorships are tailored to your needs, skillset, and goals.
All skill levels are welcome!



3D Class Pass included
Access this content with your mentorship